Our custom perforating work exceeds expectations.
Perforating is about so much more than punching holes in objects – perforating adds functionality and design interest to nearly any type of material. The automotive, fashion, furniture upholstery, graphic arts, cinema, aerospace, medical, and commercial industries all benefit from custom perforating, and the possibilities are nearly endless when it comes to perforating your material.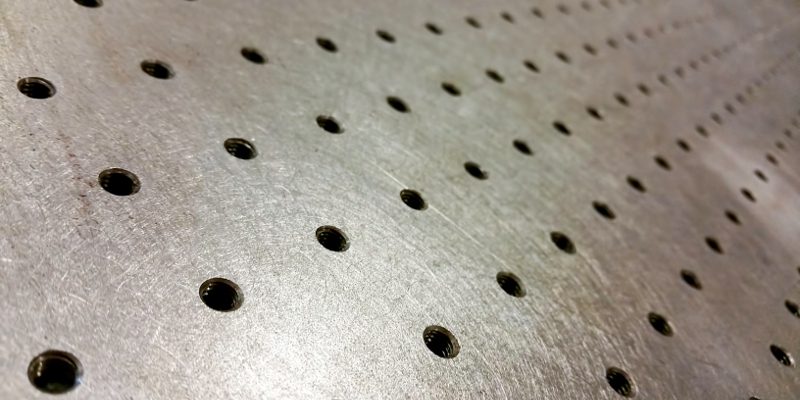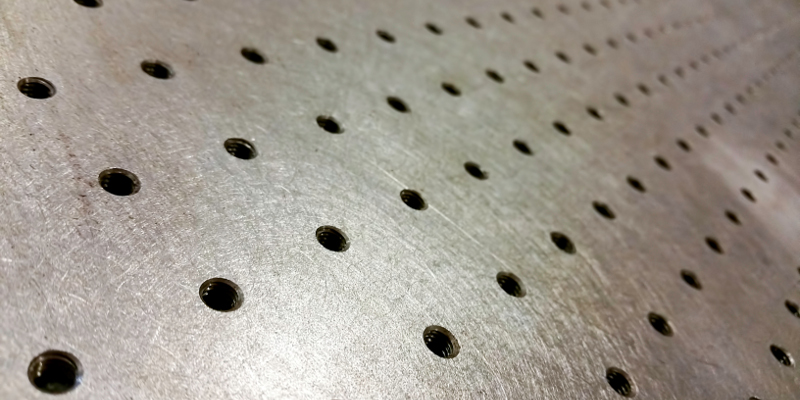 At IPS Perforating, Inc., we have incredible expertise with precision micro-perforating and precision punch perforating an enormous array of materials in a variety of patterns. Our custom perforating work is available to all businesses, large or small, to fulfill their immediate or long-term perforating needs. Just a few of the materials we can perforate include wood veneers, vinyl wall coverings, Type I and Type II wall coverings, textiles, projection screens, plastics, home theater screens, aircraft seating, foil, graphics, window film, apparel, medical filters, and many, many more.
If you need custom perforating work done, you don't need to know the size of the holes you want or the design. Just tell us why you need the perforations, and we'll consult with you about the best pattern and size for the holes to ensure your product meets consumer and industry demands.

Providing clean, consistent holes every time, custom perforating work is what we do best. Our lead times are short, our work is exceptional, and our level of customer service is unbeatable. Contact us at IPS Perforating, Inc. today to find out more!​
FAQs About Custom Perforating
Custom perforating can enhance many products and materials. We do custom perforating work at IPS Perforating, Inc., and we've answered some questions about our custom perforating work down below.
What materials can you perforate?
We can perforate many different types of material for multiple purposes. For example, we can perforate leather for car seats as well as film, foil, and vinyl for other applications.
Which industries do you serve?
We work with businesses in many different industries. However, we work with those in the auto, medical, graphic arts, cinema, fashion, furniture, and upholstery industries most often.
How many patterns do you offer?
We have hundreds of different perforating patterns you can pick from. If you don't see something you like, we can also work with you to create a custom perforating pattern for your material.
What are turnaround times like?
We are known for our exceptional perforating work and quick turnaround times. Once you choose your pattern and send us your material, we will get to work doing the perforating right away. We can give you a better estimate of what your turnaround time will look like when you contact us about your project.
How do I get started?
If you need us to perforate materials for you, start by contacting us directly. We can give you more information about choosing a perforating pattern, sending us your material, and what the process will look like when you contact us.