Choosing perforated artificial leather for automotive seats increases comfort year-round.
Artificial leather products are very popular options for automobiles. They are easy to clean and look great for a long time. They also don't have the ethical concerns of traditional leather hide options. To take your artificial leather to the next level, consider adding our perforation services. There are many advantages of choosing perforated artificial leather for automobile seats, including the following: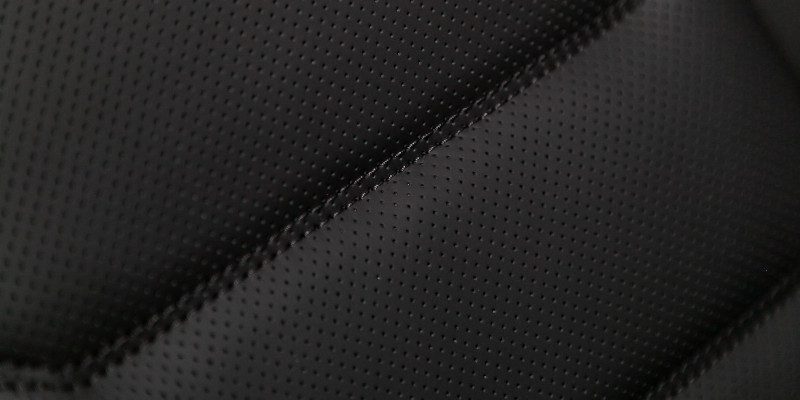 They offer a clean, modern look to the interior of any vehicle and create a luxurious feel.
They improve the airflow and breathability of the material, reducing the sweaty, sticky feeling that is commonly complained about with leather seats, while being more tactile and less slippery.
The perforations act as sound absorbers, reducing the ambient road noise inside the vehicle and other noises.
Year-round comfort is increased because the heat from seat warmers can be released more evenly and they are cooler in the hot, summer months.
Here at IPS Perforating, we can take care of all your needs involving perforated artificial leather or just about any other perforated product. When you contact us about a new job, we will want to know why your product needs holes and how the material will be used after it is perforated. This allows us to think about what size holes to create and the patterns that would be most appropriate. We have 7 perforation machines and can perforate materials up to 104" wide if needed, with over 70 patterns of perforation.
Whether you need perforated artificial leather or some other help, don't hesitate to call us today. We look forward to helping you with all your perforation needs.
---
At IPS Perforating, Inc., we offer perforated artificial leather for customers in the United States and Canada.