We offer quick turnaround times for perforated sun shades for your business.
Perforated sun shades can be the ideal solution for outdoor break areas, outdoor dining at restaurants, and a host of other applications. While they mitigate the heat and reduce glare, they can be fabricated with the right perforation technique to let natural light pass through. At IPS Perforating, Inc., we offer custom options for a wide number of perforation projects. With your materials and our capabilities, there isn't much that we cannot do.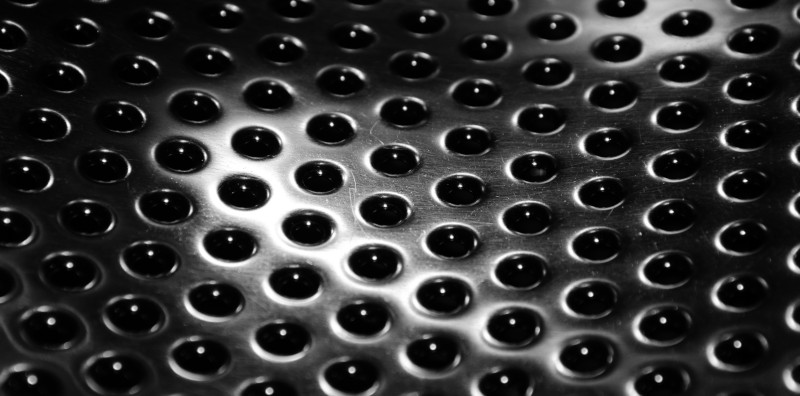 We have more than 70 patterns to choose from for perforated sun shades. If one of those does not fit your needs, we can create a custom one for you. That gives you the perfect opportunity to make your perforated sun shades artistic and represent your company's brand. Uniqueness can be quite powerful from a marketing standpoint and we are happy to help you accomplish that.
We work with all businesses, large or small, to fulfill their perforation needs. We can work with an enormous array of materials using either roll or sheet materials. Since 2005, we have become known for our consistent quality and quick turnaround times. The majority of our patterns can perf up to 62" wide, and we have some that can perforate up to 78" and 104" wide. We will be happy to assist you with selecting the pattern that best suits the perforated sun shades you wish to create.
If you have any questions about our perforating process or would like to get started with sending us sun shades you wish to be perforated, don't hesitate to reach out to us.
---
At IPS Perforating, Inc., we offer perforated sun shades for customers in the United States and Canada.