It might surprise you how helpful perforating companies can be for your business.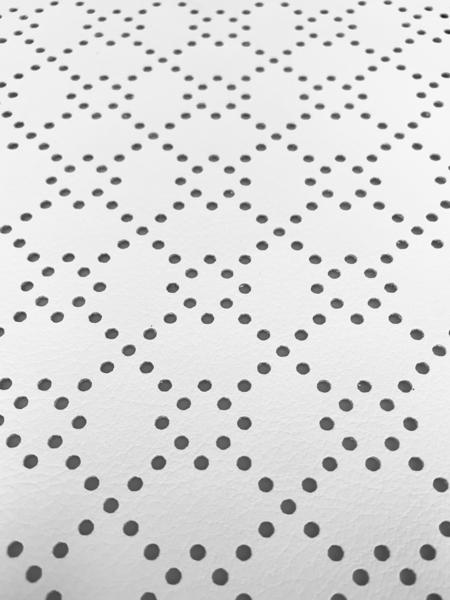 It might surprise you how many solutions can be had when working with exceptional perforating companies such as us at IPS Perforating, Inc. We take pride in assisting our customers with solving a problem they didn't think was solvable. Our experience with perforating a wide variety of materials, including foil, film, vinyl, leather, artificial leather, movie screens, acoustic panels, wood veneer, sun shades, and wall coverings makes us a preferred source for highly artistic and functional perforating results.
We have immense experience in precision punch perforating and precision micro-perforating and the capacity to work with materials up to 102" wide. We currently have over 80 available patterns to choose from, but we can work with you to create a custom pattern as well. While some perforating companies choose to work only with large corporations, we work with all businesses, large or small, as well as individuals looking to create something unique for their home.
We have expanded beyond what some perforating companies can do, because we want to be your one source for all your perforating needs. Our perforating can be done on roll-to-roll or sheet materials and we can create perforation patterns that are visible or imperceptible (320HPSI and 240HPSI). As for visible, we can create pieces with open areas up to 50% of the material with complete precision.
If you would like to know more about what we offer, don't hesitate to reach out to us. We'll be happy to discuss your project and provide you with a quote. We also can prepare sample pieces if you provide the material. Call today to learn more.
---
At IPS Perforating, Inc., we are proud to be one of the best perforating companies serving customers in the United States, Canada, and North Carolina.