Perforated vinyl is a great way to transform your storefront windows.
There are vast applications for perforated vinyl so nearly all businesses and even individuals can benefit from the high-quality perforation work that we do here at IPS Perforating, Inc. One popular option is perforated vinyl window film that allows one-way visibility. This is ideal for storefronts and offices where you want to be able to look out, but you want a pleasing image on the windows or desire privacy.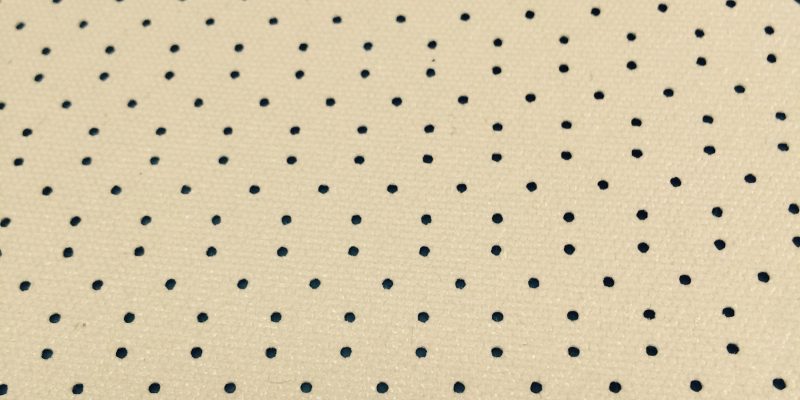 Perforated vinyl can also be used on interior glass, such as glass enclosed offices and conference rooms. You will be able to look out to see what is going on beyond yet have privacy to conduct business. It is also used for fleet vehicles as a way to add decoration and advertising to windows yet not impair visibility.
By keeping our perforated vinyl services affordable, you can easily change out your storefront to reflect the current promotion or event news. You simply send us the materials with the artwork on it and we handle the perforation process and return the finished product to you. This process generally takes no longer than two weeks.
We offer more than 70 pre-designed patterns that can be used for your perforated vinyl, but we can also customize based on your specific needs. If you are ready to transform your storefront, make your office more private, or have another need for perforated vinyl, don't hesitate to reach out to us to get started on your project. We can also perforate a number of other materials, as well, so feel free to ask us about other options.
---
At IPS Perforating, Inc., we offer perforated vinyl for customers in the United States and Canada.