You may have noticed that many movie screens have tiny holes in them and wondered why. Those tiny holes are call perforation. At a time when home movie theaters are all the rage, more and more people want theater quality picture and sound without leaving home and there are several advantages to having a perforated movie screen.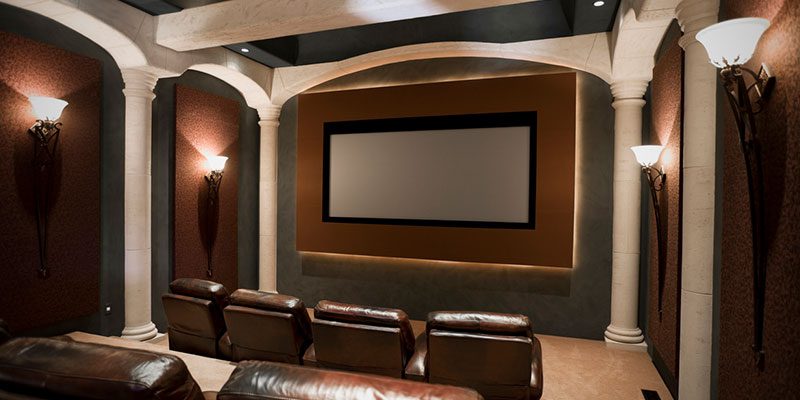 Less Light. Perforated movie screens do not allow as much light to pass through as woven screens, so you are less likely to notice a double image effect.
Bigger Screen. Perforated movie screens are acoustically transparent, so you can fit a larger screen in the space because the speakers can be placed behind the screen rather than on the sides.
Better Sound. Sound must be able to pass through the screen instead of being reflected back at the audience. Sound waves can pass through perforated movie screens because they have thousands of tiny holes, which prevent distracting echoes.
Moiré Patterns. If you have wondered why people are willing to spend a lot of money on projection screens, one of the reasons is the formation of Moiré patterns. This effect occurs when two patterns conflict with each other and create a third pattern, creating lines across the screen that diminish the picture quality. Perforated movie screen patterns can be designed to prevent this from happening.
If you are a movie buff and are interested in learning more about perforated movie screens, please give us a call at IPS Perforating, Inc. today!