Improve your product's quality with perforated leather.
So many products are made from leather today, from bags and shoes to furniture and car seats. Perforated leather is a staple in nearly every market, and by perforating the leather, you can add design interest, enhance the breathability of the material, and more. But the quality of the actual perforation work will contribute heavily to the material's quality.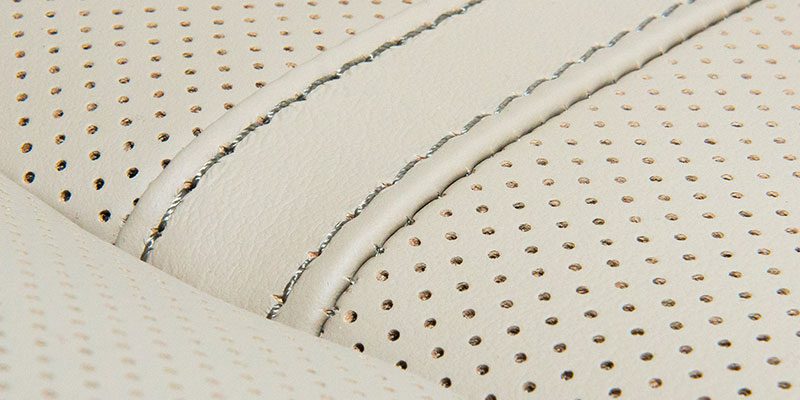 At IPS Perforating, Inc., we use state-of-the-art equipment to create perforated leather for businesses, suppliers, and manufacturers throughout Canada. We're known for our fast turnaround times and quality processes. All you have to do is send us your PUR, leather hides, PVC, or leather, and we can offer advice about the best perforation design and size of the perforations to complement the purpose of your product. For most of our clients, the best place to start is by telling us exactly what you'll use the leather for.
When we perforate leather, we lead the material along the perforation line precisely and methodically. We guarantee our workmanship and promise our perforation work will enhance the look, feel, and function of your leather.
Our team can meet all your needs for perforated leather, whether you have a one-time project to complete or ongoing needs. Contact us today to discuss your requirements and learn more about our perforating services.
---
At IPS Perforating, Inc., we offer perforated leather for customers in the United States and Canada.