Our perforating company goes above and beyond for our clients.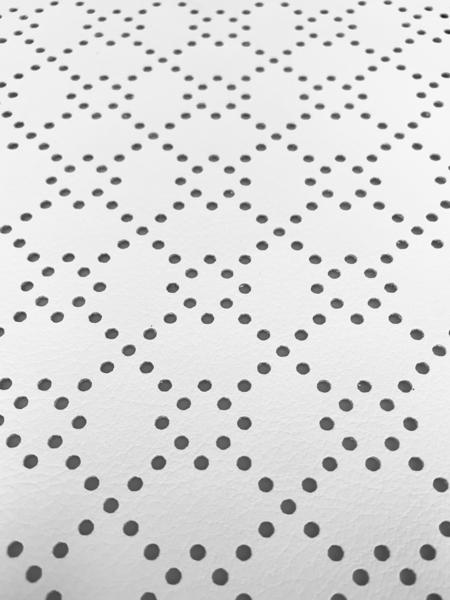 Search online for "perforating companies in North Carolina" and you're going to pull up many results. Although there are lots of perforating companies out there, it's hard to beat our expertise and exceptional work at IPS Perforating, Inc. Here's why you should choose us the next time you have a material you need to perforate to complete a project:
Wide range of materials—We can perforate nearly any material for any product. For example, we can perforate Type I and Type II window coverings, window screens, automotive seat material, medical filters, home theater screens, apparel, and much, much more.
Tons of pattern options—Choose from our huge range of pattern options when you send us your material to perforate. If you don't see something that matches what you want perfectly, let us know, and we'll see what we can do to create a custom design.
Short lead times—You send us the material you want perforated, and then we send it back after the work is complete. We make this process as quick and efficient as possible, so you can continue your production processes.
Excellent customer service—We're always happy to help! If you have questions or concerns, our representatives are here to provide more information.
We work with businesses large and small, as well as homeowners who want to add unique features to their homes. Find out more about how we set ourselves apart from other perforating companies by getting in touch with us today.
---
At IPS Perforating, Inc., we are proud to be one of the best perforating companies serving customers in the United States, Canada, and North Carolina.