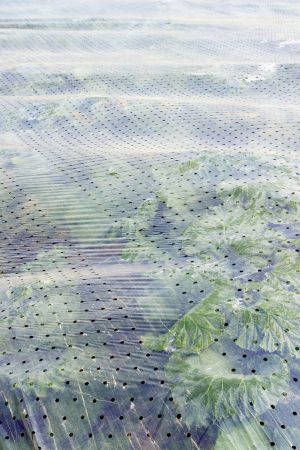 There is no end to the uses for perforated vinyl, and nearly every industry can find a beneficial reason to go with a perforated option instead of a solid vinyl. The benefits can involve aesthetics, functionality, uniqueness, and more. Here are just a few ideas to get you thinking about how you could utilize perforated vinyl at your home, business, or manufacturing company.
Vehicle Wraps- Perforated vinyl film can transform glass doors and windows into prime advertising spots without impeding vision to a dangerous or illegal level. You could also use perforated vinyl film to create a stunning effect that lets the color of the vehicle show from underneath.
Vinyl Window Decals- Storefront windows are prime advertising real estate, but you might not want to cover them completely and create a dark environment. Perforated vinyl lets you display your promotion or other information while letting light pass through.
Outdoor Banners- Vinyl banners are a great option for so many uses, like outdoor tradeshows, grabbing the attention of motorists passing your store, and more. However, the wind can make it challenging to keep a banner visible and in good condition. Perforated vinyl banners reduce that problem by allowing the breeze to flow through.
Breathable Coverings- If you need to cover something to protect it, but still want air to pass through, perforated vinyl is the ideal option. Greenhouse use is one prime example.
If you have a situation that you believe would be resolved easily by perforating vinyl, reach out to us at IPS Perforating, Inc. We offer customized solutions and over 70 patterns, and we have the capability of perforating vinyl up to 102" wide. We also offer invisible perforation and can handle roll-to-roll or sheet materials. Contact us today to learn more.