Here at IPS Perforating, Inc., we want to help you get the right materials for your project–if you are planning on using any type of perforated material, our team can take care of the perforation process for you. One of the many materials that we can perforate for you is perforated wood veneer, and in this article, we will go over some reasons why you might want to include it in your project.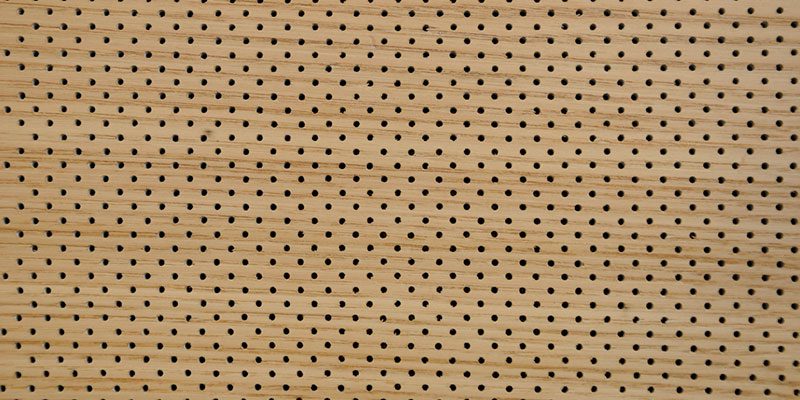 Acoustics. One of the main advantages of perforated wood veneer is that it can significantly improve the acoustics of any space. Solid wood surfaces reflect a lot of sound, and they can cause the spaces they are in to become loud and full of distracting echoes–for example, think about how loud it is on a basketball court. However, you can reduce these echoes dramatically by perforating the wood, as the holes serve to absorb the energy of the sound wave and prevent it from bouncing around the room.
Ease of Maintenance. Perforated wood veneer panels even have some advantages over similar acoustic solutions. For instance, they are much easier to keep clean than fabric panels or acoustic foam, as they can simply be wiped down rather than needing to be steam cleaned.
Design Potential. Even outside of the acoustic benefits of perforated wood veneer, there are still good reasons to include this material in your design. Perforated veneer has just as much design potential as standard wood, as it can be made out of any wood species and treated with any finish, allowing you to achieve a wide variety of colors and effects.