Here at IPS Perforating, Inc., we understand that no matter what industry you are in, the way your workplace looks and sounds has a significant effect on your ability to do your job. Whether you need to make sure that your restaurant patrons can hear each other or to block out distracting sounds from your office, our team has the right tools to ensure that you can create the ideal sonic environment. One thing we particularly recommend for your sound-control needs is perforating acoustic panels, and in this article, we'll be going over some of the advantages that they offer.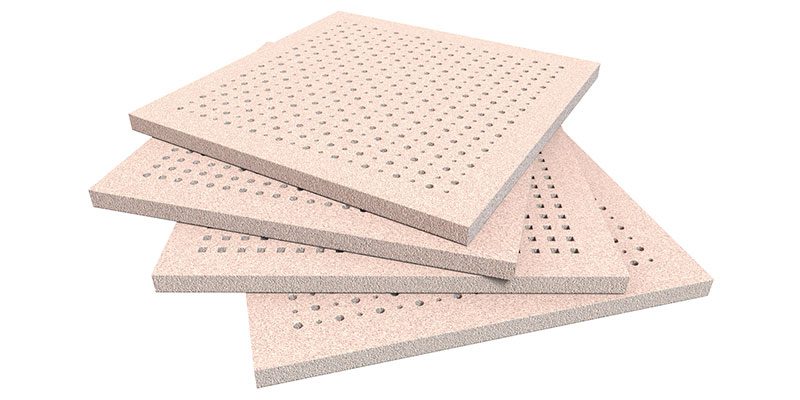 Sound Absorption- Naturally, the most important quality in any acoustic panel is how well it absorbs or reduces sound, and our team at IPS Perforating, Inc. is here to tell you that perforations work fantastically for this purpose. Where hard, solid surfaces reflect soundwaves back in the same direction they came from and create confusing echoes, the holes in perforated acoustic panels help to break up the sound waves and disperse them in many directions, decreasing their volume and leaving you with the peace and quiet you deserve.
Cost Effectiveness- Another advantage of perforated acoustic panels is that they are a more cost-effective solution than many other sound-rated industry materials. While a recording studio or concert hall might need the cutting-edge stuff, chances are that you can get effective sound reduction for your purposes with more affordable perforating services.
Design Versatility- Lastly, we at IPS Perforating, Inc. recommend perforations in acoustic panels because they are highly versatile and can be used to improve the sound design of many different spaces. Our team has helped customers use these panels to reduce noise in their offices, classrooms, lobbies, auditoriums, and even churches, and their simple, clean design helps them blend into a wide variety of decor. If you are interested in improving your acoustics, we encourage you to give us a call to learn more.