If you drive a car that was built in recent years, you have probably noticed that the leather seats have small holes with a pattern throughout. The name for this is perforation. The holes are intentionally made and evenly spaced for decoration purposes and other functional reasons. Perforated automotive leather is very common on the seats and steering wheels of high-end cars, and there are several very good reasons why this trend is all the rage.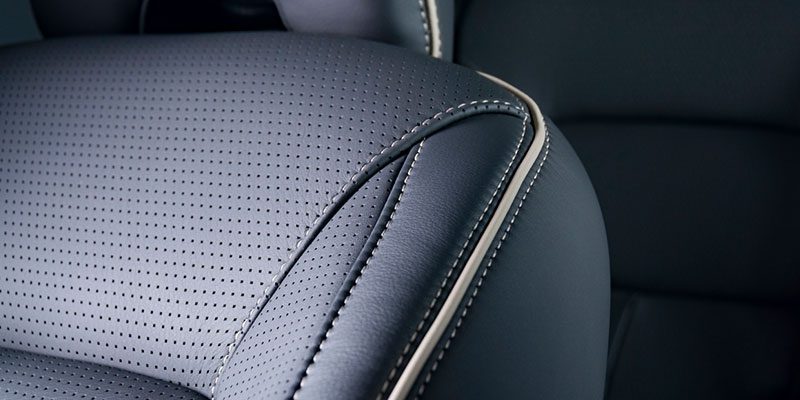 Less Slippery. Leather seats can be quite slippery as you may have noticed when turning sharply or hitting the brakes. Perforated automotive leather seats help to provide a bit of traction to prevent slipping.
Less Sweating. Perforated automotive leather seats are more breathable than smooth leather and help to reduce perspiration in hot climates.
Absorbs Sound. Road noise is never a good thing, especially on a long drive, and perforated seats help keep the interior of your car quieter.
High-End Appearance. There are a variety of different size perforations and patterns that can be done to add a touch of luxury or sophistication to the interior of your vehicle. Perforated automotive leather will also increase the resale value if well maintained.
Temperature Control. Many vehicles now offer heating and cooling options in the seats and leather car seats have the tendency to become really cold or hot during certain times of the year. Perforated automotive leather allows the leather to cool down or warm up much faster than traditional leather car seats.
If you think perforated automotive leather could be a benefit to you and are interested in more information, please give us a call at IPS Perforating, Inc. today!